Multi-Purpose Alarm (1 PACK)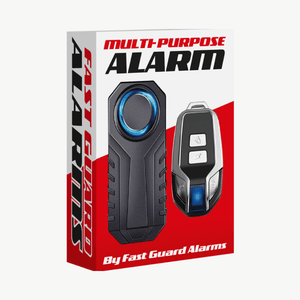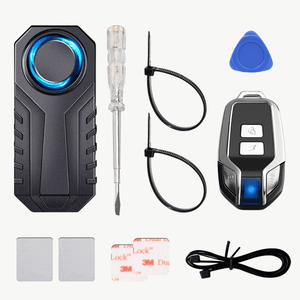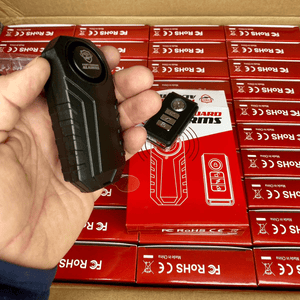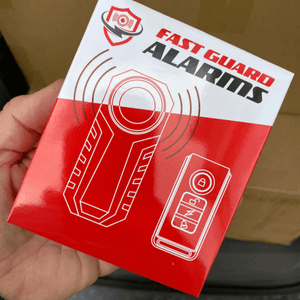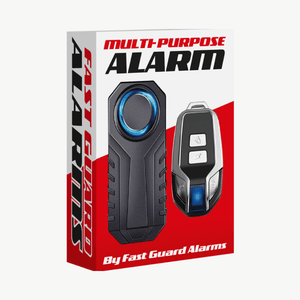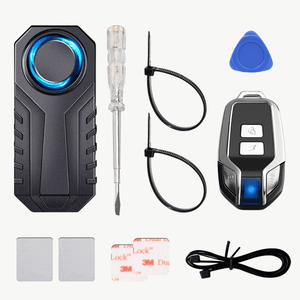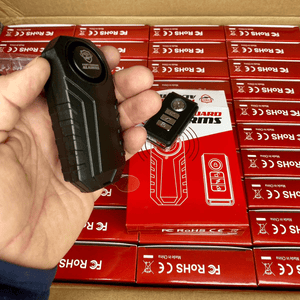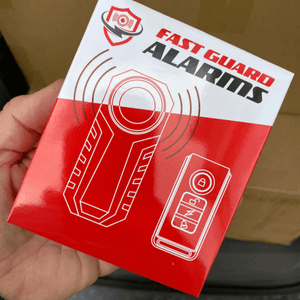 Multi-Purpose Alarm (1 PACK)
Regular price

$24.99

&nbsp|
PLEASE NOTE: THIS IS NOT THE CATALYTIC CONVERTER ALARM. TO BUY THE CATALYTIC ALARM GO HERE 
Our Multi-Purpose Alarm works on just about anything such as trailers, RVs, personal storage units, garage doors, gates, and much more. The main difference between this model and the bike alarm is it's magnetized and also comes with reusable zip ties.
LOUD ALARM - 113dB alarm to scare off potential thieves effectively. 
EASY TO USE - Simply remove the battery tab to activate alarm with the click of one button on the remote control.
WATERPROOF - Suitable for outdoor use when it's raining.
MULTI-PURPOSE USE - Our alarm can be used as anti-theft on numerous items and also use on access doors to prevent unwanted guests.
30-DAY MONEY-BACK GUARANTEE If you are not 100% satisfied with our product you may return it for a full refund.

REAL CUSTOMER SERVICE Feel free to call, email or text us for any help!
INCLUDED WITH EACH PURCHASE:
One Alarm
One remote control
One screwdriver - Use for opening alarm case and changing the batteries.
One pry tool - Use to help open up the alarm case.
Two standard zip ties - Use to secure alarm to bike, hang on door, etc.
Two reusable zip ties - Great for when you want to use one alarm multiple times on multiple items. Connect two zip ties together to secure around larger items.
Two double-sided sticky pads - Use to mount alarm on various surfaces.
Two high-quality self-adhesive magnets - Place on back of alarm instead of the sticky pads to mount to metal objects like trailers and vehicles.
Click the ADD TO CART button below to pay with Visa, MasterCard, AMEX, Discover.
Customer Service Cooperation
I mistakenly ordered the wrong product. A call to the company was quickly answered, the order immediately corrected and the additional cost it would have cost if I had not erred, was waived. I was shocked and impressed!
Great Ittle alarm
My gas cap screams...its wonderful
This is my second alarm
These work well. Brings me an added peace of mind. Nice and loud. Great censored alarm. Easy to install.
Thank you Darius and we are here if you need anything. Lando
I just feel a little more at ease now that I have the alarm.
Thank you for your review and feedback Maxine. We appreciate it!