Bicycle, Scooter, Motorcycle Alarm (2 PACK)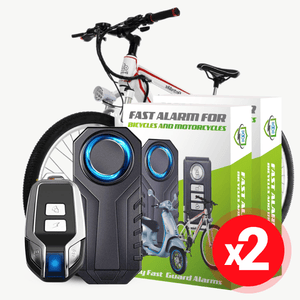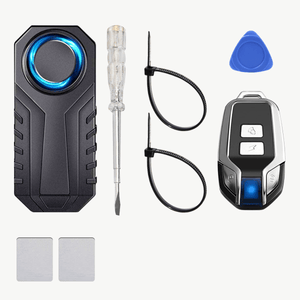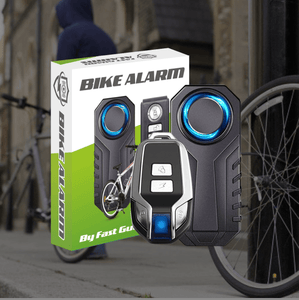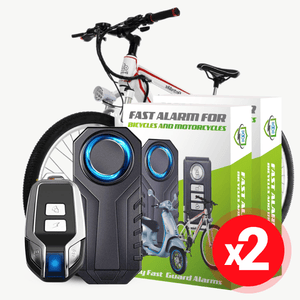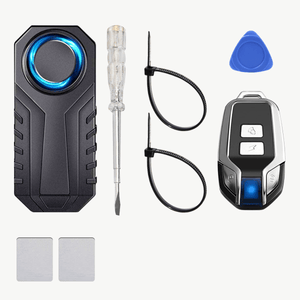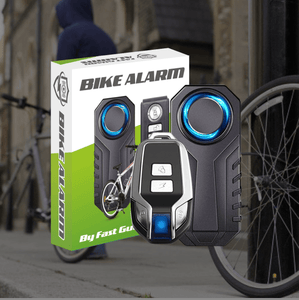 Bicycle, Scooter, Motorcycle Alarm (2 PACK)
Regular price

$35.98

&nbsp|
This alarm is not magnetized like the Multi-Purpose Alarm is and also does not come with the additional reusable zip ties. It does come with two standard zip ties per box.  
ALARM FEATURES:

LOUD ALARM - 113dB alarm to scare off potential thieves effectively. 
EASY TO USE - Simply remove the battery tab to activate alarm with the click of one button on the remote control.
WATERPROOF - Suitable for outdoor use when it's raining.
SOS ALARM FUNCTION - If you have an accident the alarm will sound off automatically.
SCARE FUNCTION - If you are being followed or you see someone tampering with your bike simply set off the alarm using your remote.
FAST GUARD ALARMS OFFERS:
30-DAY MONEY-BACK GUARANTEE If you are not 100% satisfied with our product you may return it for a full refund.

REAL CUSTOMER SERVICE

 

Feel free to call, email or text us for any help

!
INCLUDED WITH EACH PURCHASE (INSIDE TWO SEPARATE BOXES):
One Alarm
One remote control
One screwdriver - Use for opening alarm case and changing the batteries.
One pry tool - Use to help open up the alarm case.
Two standard zip ties - Use to secure alarm to bike
Two double-sided sticky pads - Use to mount alarm on a flat surface
Click the ADD TO CART button below to pay with Visa, MasterCard, AMEX, Discover.