Multi-Purpose Alarm (5 PACK)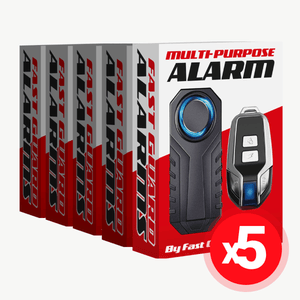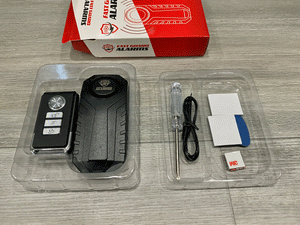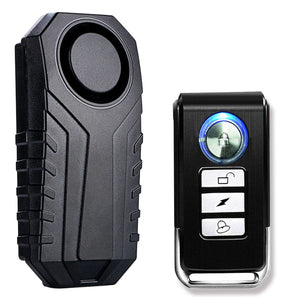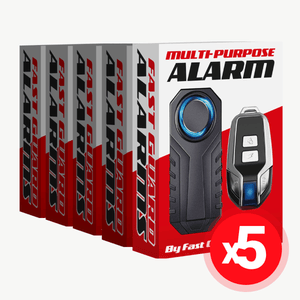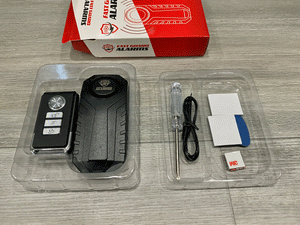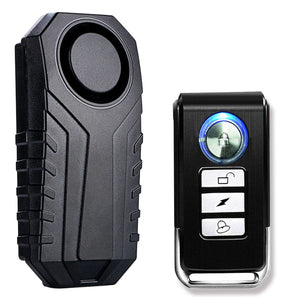 Multi-Purpose Alarm (5 PACK)
Regular price

$99.95

&nbsp|
This alarm is magnetized and great if

 

you plan to

 

attach it to anything metal (that isn't hot) such as trailers, trucks, cars, personal storage units, garage doors, and so on.
LOUD ALARM - 113dB alarm to scare off potential thieves effectively. 
EASY TO USE - Simply remove the battery tab to activate alarm with the click of one button on the remote control.
WATERPROOF - Suitable for outdoor use when it's raining.
MULTI-PURPOSE USE - Our alarm can be used as anti-theft on numerous items and also use on access doors to prevent unwanted guests.
30-DAY MONEY-BACK GUARANTEE If you are not 100% satisfied with our product you may return it for a full refund.

REAL CUSTOMER SERVICE

 

Feel free to call, email or text us for any help

 

click here. 
INCLUDED WITH EACH PURCHASE ARE 5 UNITS OF THE FOLLOWING:
One Alarm
One remote control
One screwdriver - Use for opening alarm case and changing the batteries.
One pry tool - Use to help open up the alarm case.
Two standard zip ties - Use to secure alarm to bike, hang on door, etc.
Two reusable zip ties - Great for when you want to use one alarm multiple times on multiple items. Connect two zip ties together to secure around larger items.
Two double-sided sticky pads - Use to mount alarm on various surfaces.
Two high-quality self-adhesive magnets - Place on back or alarm instead of the sticky pads to mount to metal objects like trailers and vehicles.
Click the ADD TO CART button below to pay with Visa, MasterCard, AMEX, Discover.
Alarms
Haven't had a chance to try them yet, Putting one on This weekend
Thank you for your order Bill and please let us know if you have any questions once you've tried them out!
Great thank you
I really recommend it this item it works perfect easy installation no tools need it great pricees thank you Fast guard Alarms
Thank you for your review and feedback Miguel. We appreciate it!